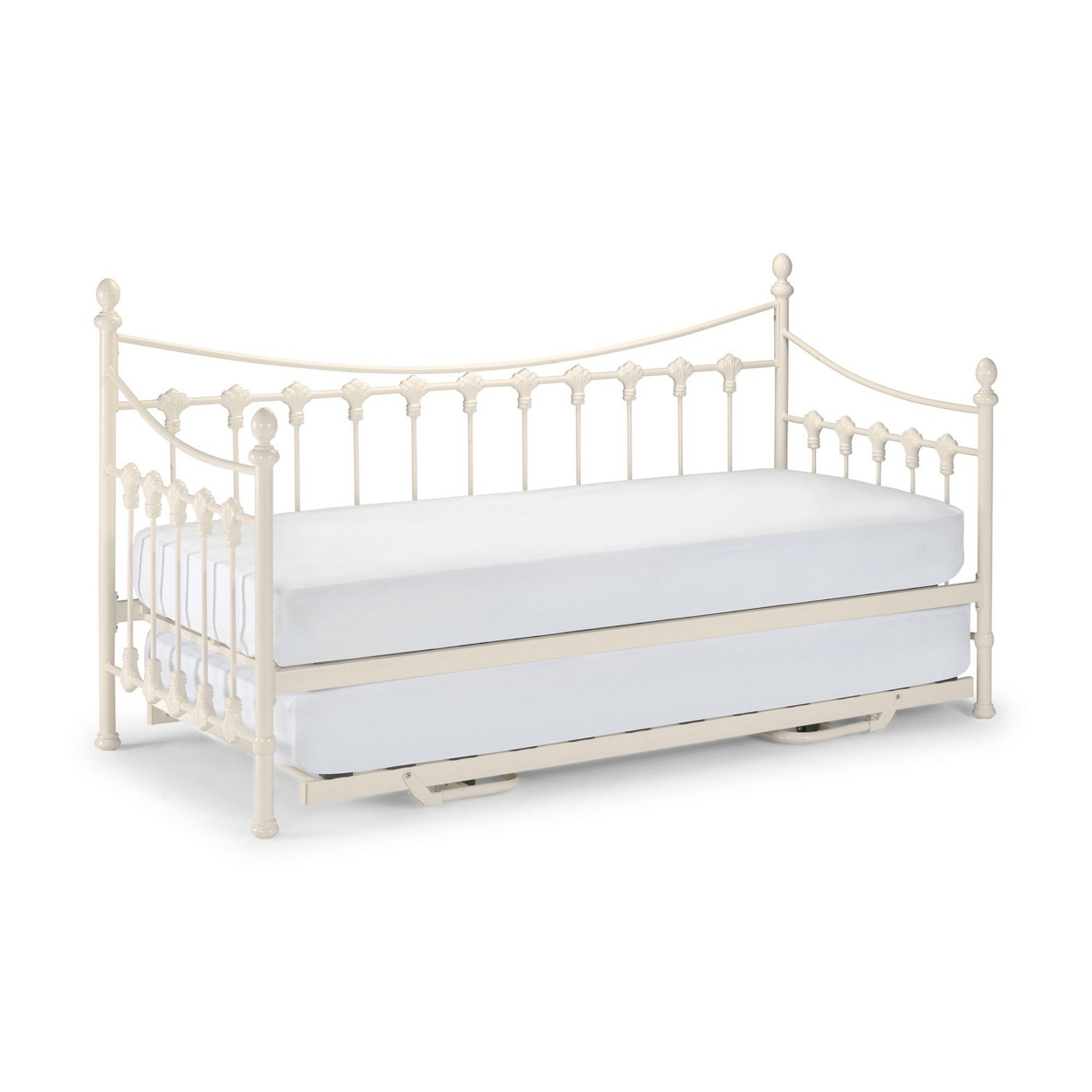 Our daybed was delivered today and I have to say the whole process has been trouble free. Debenhams' customer service has been excellent, from email updates to phoning us about a suitable delivery date, another email to confirm the date was still okay, then this morning lovely Sean called to let me know what time they would be with us and again when they were 15 minutes away.
When they arrived they put a length of carpet down on the hall floor and also wore cloth overshoes so they wouldn't tread dirt through the house, and most of all they carried the whole lot (2 single mattresses, main frame and trundle bed frame) up 2 flights of stairs to leave it in our spare room on the top floor. If we had wanted they would have assembled it for us too, but as it's intended for the new house it's better left in the boxes ready for moving.
Considering the great discount I got on the bed and that delivery was free of charge, I have to give them 10 out of 10. If I don't receive a satisfaction survey email I'll write or phone to let them know how pleased we are.
Tomorrow morning is slimming club. Last week I'd lost the 1 lb gain I had over Xmas. I think I've mostly eaten healthily this week with a couple of lapses, but I feel uncomfortable around the middle so I'm hoping that doesn't mean a gain. Sometimes I still feel really fat but find I've either lost or stayed the same. In fact, looking back at my club records, my weight has remained the same for this time of year ever since I reached my target in 2014 but I do feel that it has redistributed a bit. I'm sure I carry it more round my ribs and middle than I used to. An age thing, perhaps?
After slimming club I'm off to the hairdresser for a cut and blow dry. I want the same cut but shorter. Maybe I should have my hair done before slimming club; I'm sure to lose at least an ounce with the amount that needs cutting off! LOL!
As if that wasn't enough to keep me occupied tomorrow, DH is helping at the soup kitchen in the evening so I have a few litres of Leek and Potato soup to knock up. I'm also making a sausage casserole in the slow cooker for us so he can help himself to dinner before he goes out. I'd make enough casserole for the poor rough sleepers too if it was allowed, but we have to stick to soup. Since the soup kitchen is operated by different volunteers each time who make the food themselves, the organisers have received complaints from the users when one week there's been extras and not so the next week. So soup and sandwiches it is to maintain consistency.
That's all for tonight, I think. It's another cold one and I'm looking forward to getting in to bed soon with my hot water bottle.
Have a good evening, love Helen xx